Atmel is at the very heart of the DIY Maker community – a rapidly growing movement which is well on its way to "reinventing" the retail sector.
"Consider the craft maker whose merchandise got so much exposure through a recent Etsy-Nordstrom partnership that she and her husband both quit their day jobs to handle production and sales," writes Adrienne Burke of Forbes.
"Or take the math professor who sent his 'rocket cup' design to Shapeways to produce a 3D ceramic tool for teaching students about paraboloids. After cup sales went gangbusters on Shapeways, a Fred & Friends wholesale order put it onto Urban Outfitter's shelves."
To be sure, Shapeways allows approximately 11,000 virtual shop owners to manufacture and sell their own designs by digitally delivering them to the company's New York City 3D-printing factory and offering them in the Shapeways online marketplace.
According to Shapeways co-founder Marleen Vogelaar, the platform enables members "to be entrepreneurs and have a life …producing beautiful, meaningful products" as well as to custom-design unique, personal items.
Indeed, says Vogelaar, Shapeways effectively changes "everything" that is difficult about traditional manufacturing, such as hosting web sites, dealing with customers/vendors, stocking expensive inventory and ordering 20,000 pieces of the same item.
"They can go to really high‑scale, selling thousands and thousands of parts without creating a sweatshop in their own house… With the Maker Movement, anybody can be an entrepreneur."
The Verge's Adrianne Jeffries expressed similar sentiments, opining that it is now all but "impossible" to deny DIY is in.
"Every part of the 'Maker Movement,' a big-tent phenomenon that covers everything from homemade jewelry to homemade drones, is booming," writes Jeffries.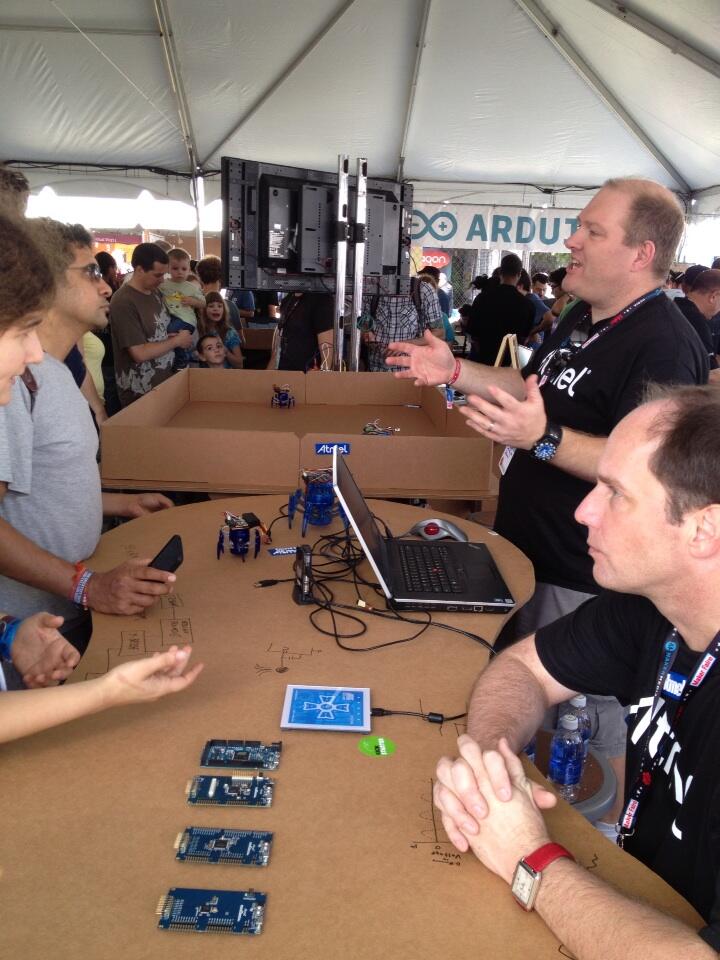 "Outside of the Make Media empire, there's been an explosion of crowdfunded maker projects on Kickstarter and Indiegogo. On the other end of the business spectrum, [the Atmel-powered] MakerBot, one of the best-known companies in the Maker Movement, was just bought by a public company for $604 million."
According to Jeffries, it makes perfect sense that Making is trendy right now, as Maker culture encourages empowerment: skill over money, building over buying, creation over consumption.
"The Maker Movement covers bicycles that generate electricity, art projects that light up when you press a button, and the enormous genre of how-to videos on YouTube. It's in line with the eco-friendly and buy local movements, the back-to-artisanal aesthetic, and the geek worship that are also part of the post-aught zeitgeist."
Ben Bendig of the Epoch Times concurs.
"3D printing is certainly part of this [Maker] sea change, but may have more potential to disrupt traditional manufacturing. There are also products like [the Atmel-powered] Arduino that allows people to easily build hardware setups that can employ a variety of sensors to do all sorts of things. What was once the domain of those with a fair amount of electrical engineering knowledge is now far more accessible," he concludes.