Powered by a tinyAVR Atmel MCU (microcontroller), this Air Quality Sensor Shield measures temperature, humidity, carbon monoxide (CO) and nitrogen dioxide (NO2).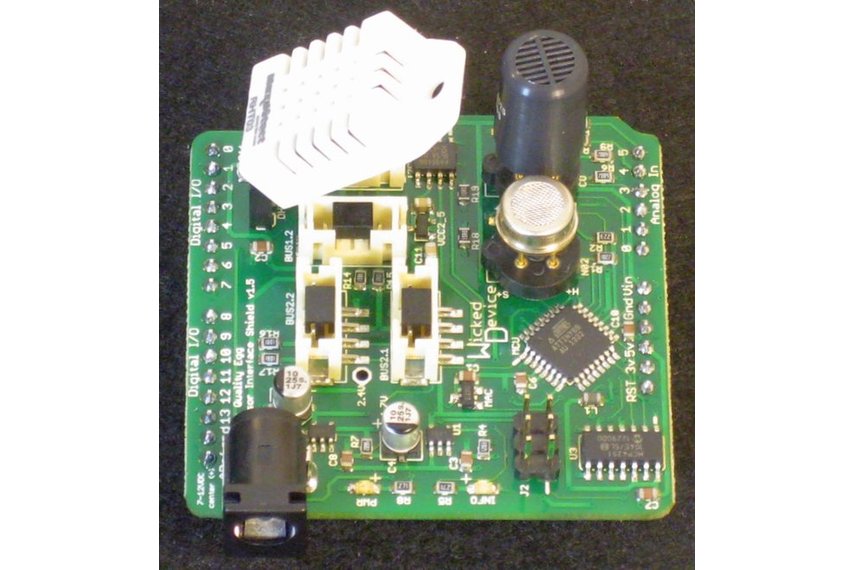 Currently available on Tindie for $95, the shield can be connected to an Arduino board or Nanode to create a air quality station.
Developed by Wicked Device, the open source sensor shield is part of the Air Quality Egg project, which was chosen as one of the top KickStarters of 2012.
With this unit, users can make their air quality data available on the Internet, all while viewing related information other Air Quality Eggs and Shields have added in real time here.
It should be noted that air quality data is relayed in real-time to Xively, an open data service which both stores and provides free access to data. Xively offers embeddable graphs, the ability to generate triggers for tweets and SMS alerts as well as a robust API which allows devs and Makers to unlock the potential of this new dataset by building mashups, maps and applications.
Interested in learning more? You can check out the Air Quality Sensor Shield project here.