It's without question that 13-year-old CEO and whizkid, Quin Etnyre, has already become quite an accomplished Maker changing the world – one Atmel powered Arduino board at a time.
During Maker Faire Bay Area 2014, Quin hosted the "QTechKnow Olympics" robotic challenge featuring Arduino, XBee and FuzzBots.
Quin was also presented with the Maker Faire Editor's Choice award for his Atmel-based demos and projects.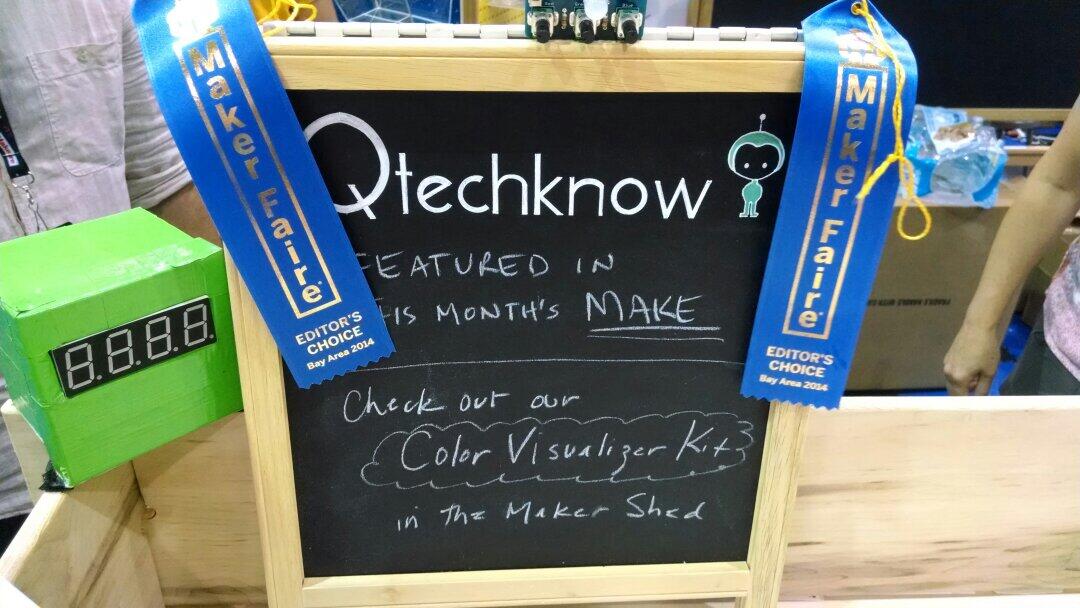 So what does Quin want to be when he grows up? An educator, user experience designer and electrical engineer.
You can read more about Quin the Maker here, the FuzzBot on Instructables and visit his official website here.