As Tom Kalil and Jason Miller note on the White House blog, the United States has always been a nation of tinkerers, inventors and entrepreneurs.
"In recent years, a growing number of Americans have gained access to technologies such as 3D printers, laser cutters, easy-to-use design software and desktop machine tools. These tools are enabling more Americans to design and build almost anything," Kalil and Miller write.
"Across the country, vibrant grassroots communities of innovators, visionaries and manufacturers are organizing Maker Faires, creating local Makerspaces and mentoring the next generation of inventors."
According to the White House, the rise of the Maker Movement represents a huge opportunity for the United States, with new tools for democratized production boosting innovation and entrepreneurship in manufacturing.
Indeed, Making is capable of inspiring and empowering more young people to excel in design and STEM (science, technology, engineering and math), as well as helping them pursue careers in manufacturing.
That's why President Obama is hosting the first-ever White House Maker Faire today, with Makers, innovators and entrepreneurs of all ages showcasing their cutting-edge tools and projects.
 We at Atmel are proud to be at the very heart of the global Maker Movement, with Quin Etnyre and Super Awesome Sylvia (both sponsored by Atmel) attending the DC Faire.
Indeed, our microcontrollers (MCUs) power a wide range of open source platforms and devices, from 3D printers to wildly popular Arduino boards.
For us, every Maker Faire has always been the Greatest Show (and Tell) on Earth – a family-friendly venue of invention, creativity, resourcefulness and a celebration of DIY culture. Simply put, it's a place where people of all ages and backgrounds gather together to show what they are making and share what they are learning, whether in Washington DC, New York, San Mateo or Shanghai.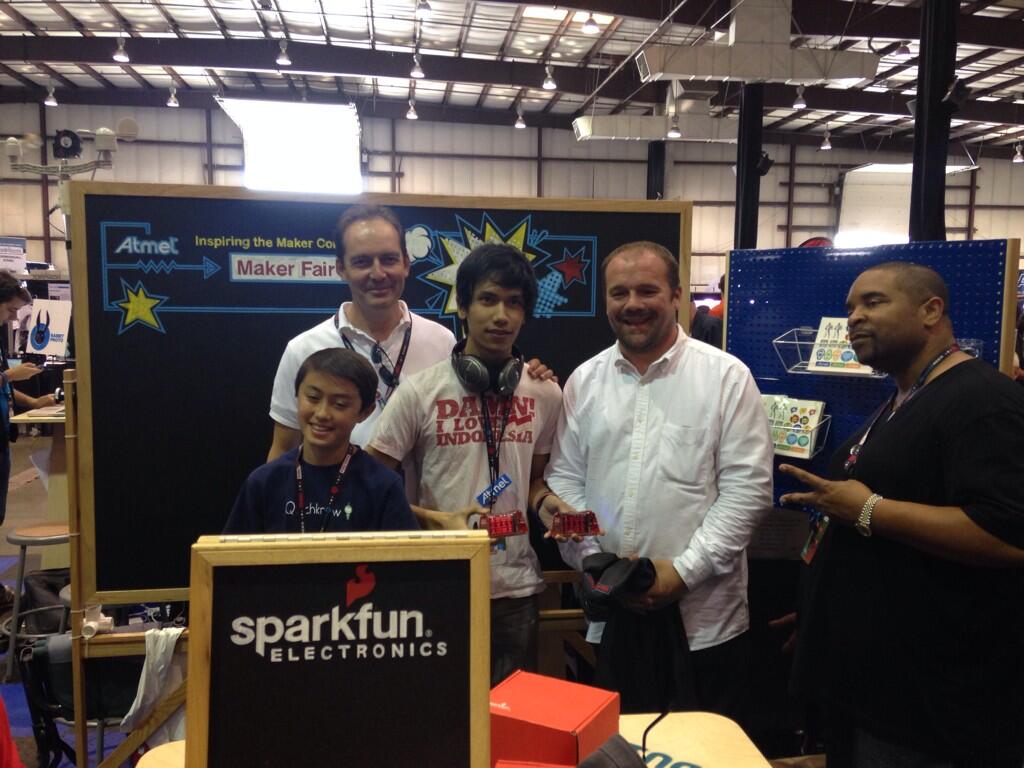 Working together, we can prove that in America, the future really is what we make of it.
Tom Kalil is Deputy Director for Technology and Innovation at the White House Office of Science and Technology Policy and Jason Miller is Special Assistant to the President for Manufacturing Policy at the National Economic Council.