---
May 25th may be the geekiest day of the year — and we love it! 
---
Celebrated annually on the 25th of May, Geek Pride Day is a global initiative to promote all things geek.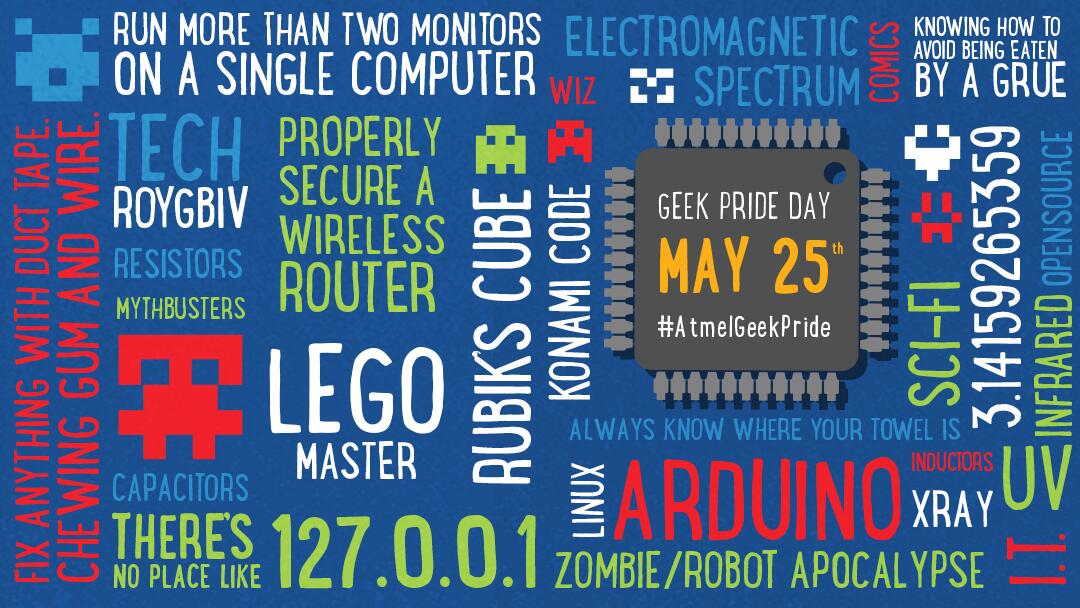 Nowadays, a "geek" is typically defined as a person who is very interested in and knows a lot about a particular field or activity, such as computers and engineering. However, the first documented case of the name dates all the way back to 1916, where the term was used to describe, yes, sideshow freaks in circuses — specifically, those circus performers who were known for doing crazy things.
The word itself derived from "geck," which was originally a Low German word referring to someone who is a fool, freak or simpleton. Over the years, though, the phrase would evolve and separate into various categories, ranging from science and math to gaming geeks.
As Wikipedia notes, technologically-oriented geeks, especially, now exert a powerful influence over the global economy and society. Whereas previous generations of these individuals tended to operate in research departments, laboratories and support functions, today they increasingly occupy senior corporate positions, and wield considerable commercial and political power.
In recent years, "geek chic" would find itself at the center of pop culture, as a fashion trend that stereotypically highlighted "nerdier" fashions, ranging from oversized black horn-rimmed glasses to suspenders. In the wake of this movement, the term was appropriated by some self-identified "geeks" making reference to a new, socially acceptable role in a technologically advanced society.
As a way to pay homage to our beloved and extremely passionate friends, GPD originated in Spain as "Día del Orgullo Friki" back in 2006, ultimately spreading around the world via the Internet. The date was specifically chosen as a way to commemorate the 1977 release of Star Wars, although it famously shares the same date as two other similar fan holidays: Towel Day, (The Hitchhiker's Guide to the Galaxy trilogy by Douglas Adams) and the Glorious 25th of May (Terry Pratchett's Discworld).
And truth be told, everyone has some geek in them. In fact, IT recruitment agency Modis has conducted an annual Geek Pride survey in honor of the special occasion, which collected the thoughts of more than 1,000 American adults. According to one of its latest studies, the majority of people (87%) are proud of their geeky hobbies, while more than half of respondents (60%) are interested in wearable technology, with 56% specifically interested in their Urkel-like smart glasses.
To mark this glorious occasion, we here at Atmel have created a rather nifty infographic. So, check it out above!