On day one of the 2013 World Maker Faire in NYC, Atmel showcased a number of uber-cool exhibits and demos, including Hexbugs, the wildly popular Makerbot 2 3D printer, Pensa, ArduLab and Fuzzbots.
Atmel's booth in the Arduino pavilion continued to draw large crowds on day two of the Faire, with 12-year-old Maker and CEO Quin Etnyre proudly showing off the Educator's Choice award and open source maven Eric Weddington displaying his Editor's Award for a slick bunny suit demo of how Atmel AVR MCUs are made, from start to finish.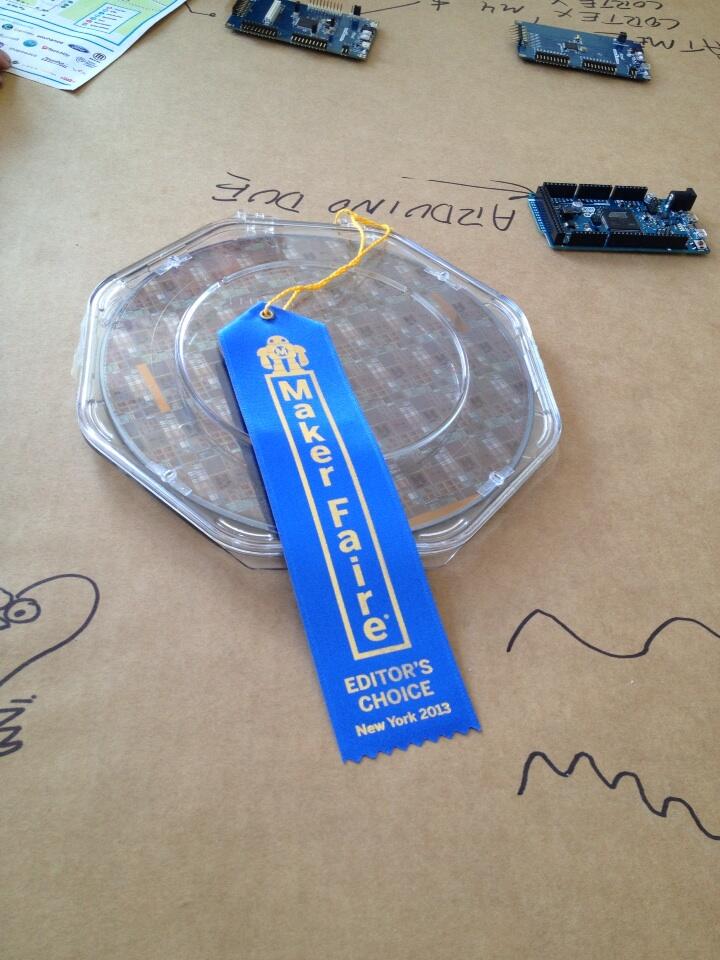 Meanwhile, Andreas Eieland (aka Atmel's "MCU Guy") talked a little SAM4N with attendees, while Atmel's Bob Martin offered up some more Hexbug hacking to eager booth visitors.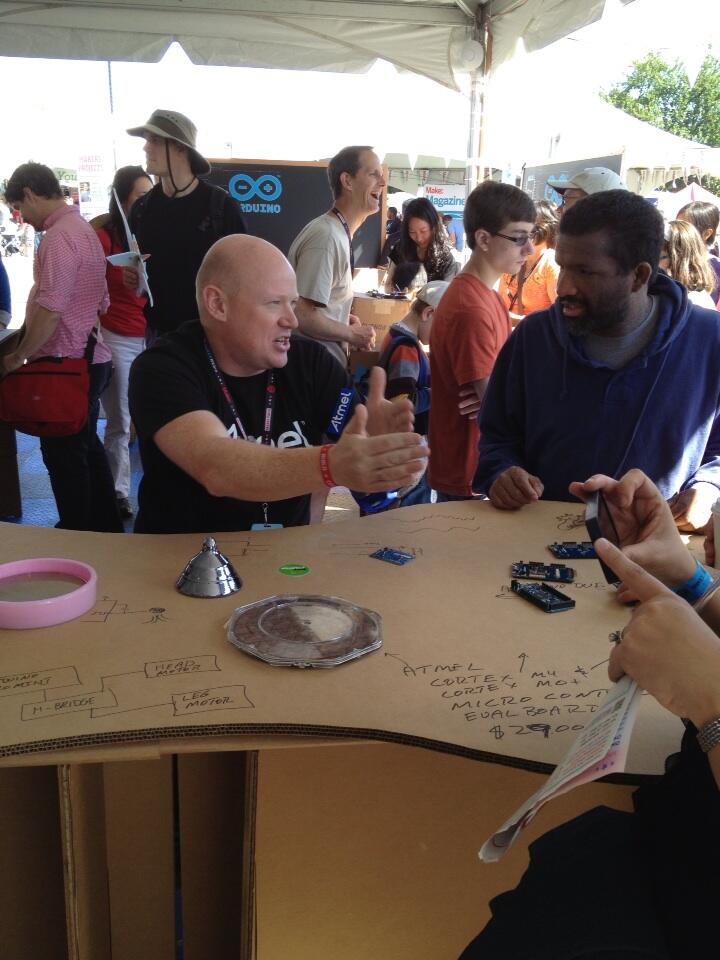 Martin later took a break from the Atmel booth to give an electronics presentation titled "Prototyping is as Easy as Uno, Due, Tres."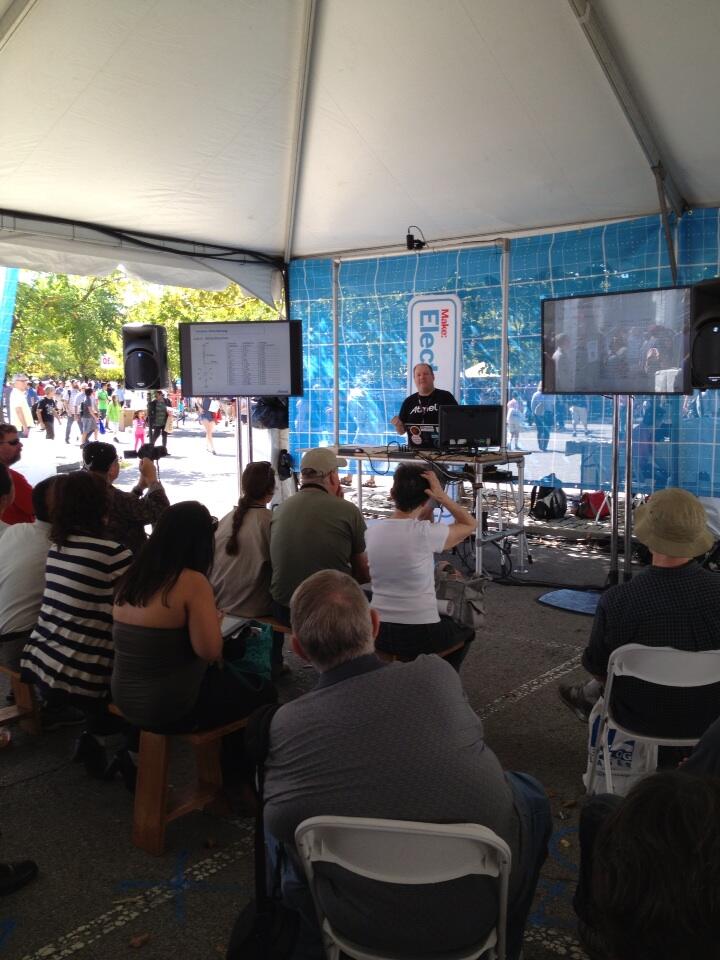 Although the 2013 World Maker Faire may be drawing to a close, Atmel continues to challenge Makers, designers and engineers to develop new AVR-powered gadgets and gizmos with commercial potential.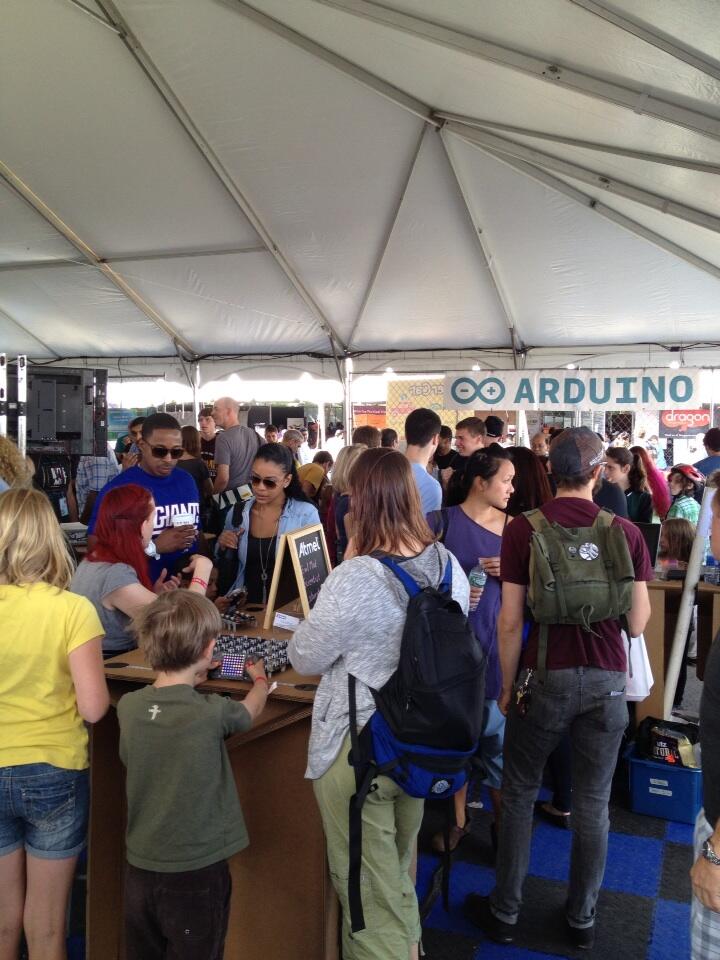 So do you think you have what it takes to be a Master Maker?
If you do, be sure to check out Atmel's ongoing AVR Hero Maker Faire Contest. We'll feature the projects and the people will vote, with the Master Maker receiving a $1,000 cash prize, one-year discount on Atmel products, four tickets to upcoming (local) Maker Faires and some cool Atmel swag!