New York City Mayor Michael Bloomberg recently declared "Maker Week" in honor of the 2013 World Maker Faire which opens its doors on Saturday, September 21st in the New York Hall of Science (NYSCI).
"As the old song goes, if you can make it here, you can make it anywhere," Bloomberg wrote in an official proclamation. "I join you in applauding the all the Makers who continue to tinker, take risks, try new things and introduce their ideas first to New York City and then the world."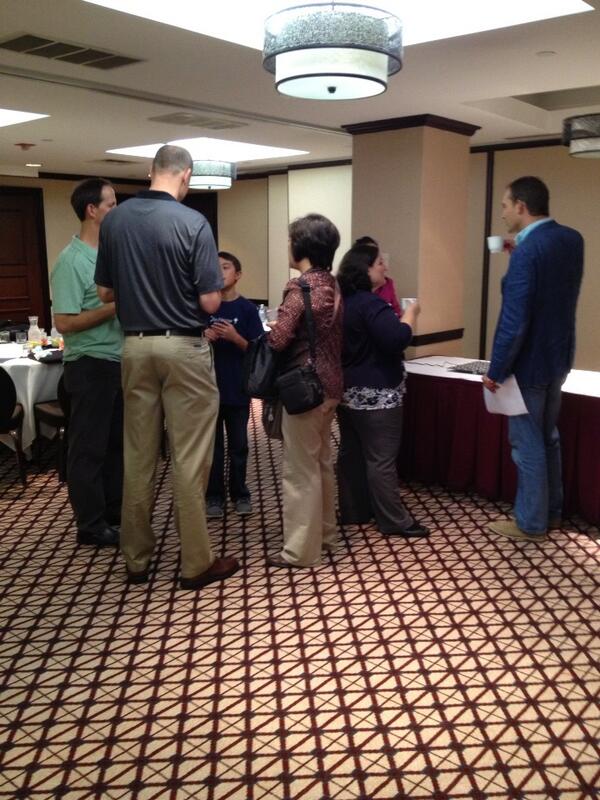 Earlier today, Atmel kicked off the 2013 World Maker Faire with an analyst panel moderated by Windell Oskay, the co-founder of Evil Mad Scientist Laboratories. Participants included Arduino co-founder Massimo Banzi; Dr. Reza Kazerounian, Senior Vice President and General Manager of Atmel's Microcontroller Business Unit; Suzanne Deffree of EDN; Brian Jepson, an editor with Maker Media (publisher of MAKE Magazine); Annmarie P. Thomas, an associate professor at the University of St. Thomas; Bob Martin from Atmel's MCU applications team and Quin Etnyre, a 12-year-old Maker who loves to teach Arduino classes.
"The Maker Movement is changing the way people teach, learn and think. It allows you to have access to certain tech at a lower price," Massimo told panel attendees.
"[Remember], many closed source [hardware devices] aren't as reliable and easy as the [Atmel-powered] Arduino. The value of open source is that you can really look at code, build upon what others have done. We don't think the Maker Movement is about the future, it's about the present."
Indeed, as Atmel's Reza Kazerounian noted, bringing businesses closer to the open source community will help empower both Makers and the industry.
"The open source community could be the start of the next big commercial engineering project," he added.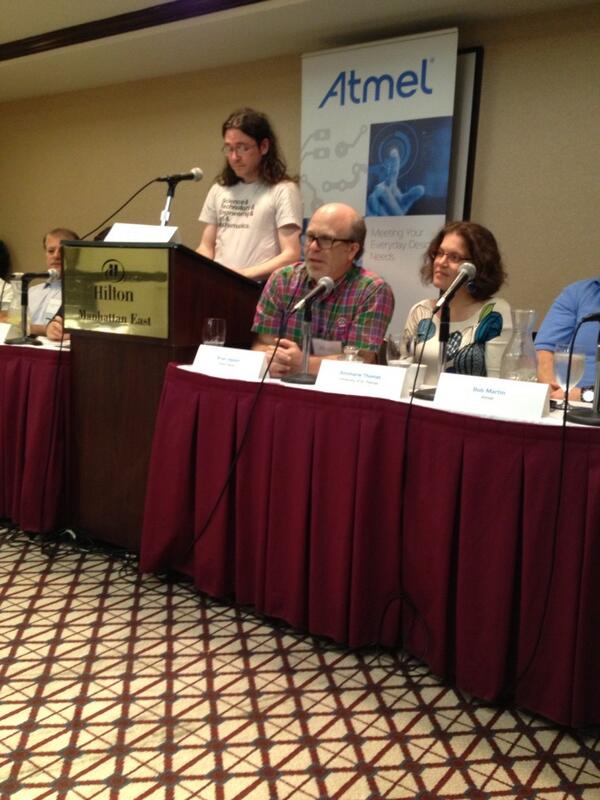 Meanwhile, Annmarie P. Thomas said she had observed that Makers often spend time creating things they are passionate about.
"The Maker Movement redefines the classroom, it makes us want to celebrate curiosity and inventiveness, returning us to a time where people still understand how things work even if they aren't engineers. Obviously, the Maker Movement isn't really new, and the cool thing about design and making, there's no right answer. It's [definitely difficult] to engineer something without being a Maker first," she explained.

"One of the really exciting things about the MakerMovement is that it's more about the making, less about the tools. Whatever you can obtain, you start with. The Maker Movement is about lowering cost of hardware, yes, but even more about the community pitching in. [Plus], more schools are now adopting Arduino and many university programs want to see students come in with a portfolio."
Atmel's Bob Martin expressed similar sentiments.
"The Maker Movement makes learning more fun, exciting and practical, allowing brilliant individuals such as Quin Etnyre to move forward and succeed. Personally, I'm trying to encourage my daughters to take their toys apart and build things. I was always a big fan of LEGO, which is probably why I'm a Maker."
Suzanne Deffree concurred. "If we can inspire people to tinkering a bit with kids, they may go on to college to become an analog engineer," she opined. "What we need to do is show that Paris Hilton isn't cool. Then we'll start seeing Makers as the really cool people."
Quin, the 12-year-old Maker who loves to tinker with Arduino boards, said he thinks there should be more funding for Makers within the context of elementary, high school and universities, as the Movement can help teach real world job skills.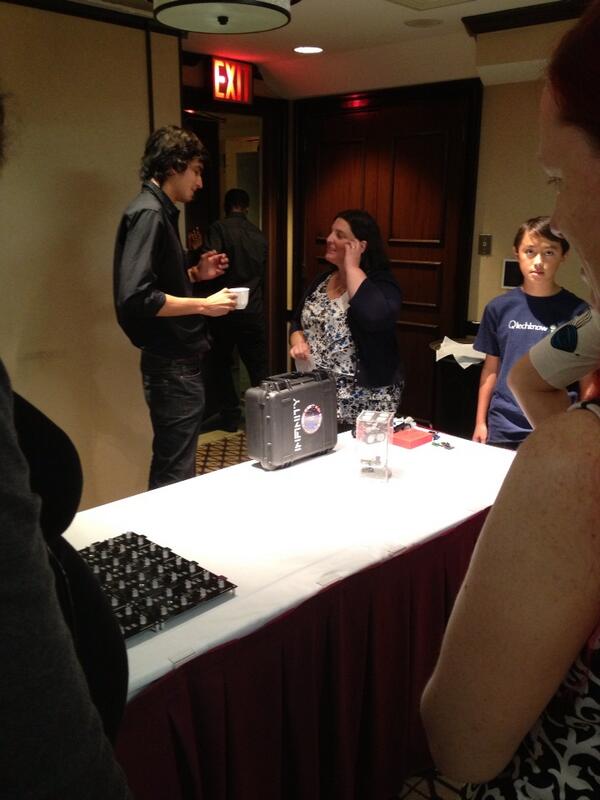 "Over past three years, the Maker Movement has started creating more Kickstarter businesses. I personally started with soldering kits from MAKE… It's really good to take a kit, play with it, then later on dissect it and look at each individual part," he concluded.
That's it for the panel, but you can come visit us at the Atmel booth in the Arduino pavilion. Don't worry if you can't make it to out to the Big Apple, because you can still follow all the goings on via Twitter – just look for the hashtags @makerfaire, @atmel and @arduino.
For those of you attending the Faire, Atmel will be showcasing a number of uber-cool exhibits and demos including:
Additional exhibitors at the Atmel World Maker Faire booth include Fuzzbot (robots), Evil Mad Scientist and Colorado Micro Devices. We're looking forward to seeing you at the Atmel booth, so don't forget to follow us at @makerfaire, @atmel and @arduino!  Also, be sure to join us when Bob Martin presents Prototyping is as Easy as Uno, Due, Tres. As previously discussed on Bits & Pieces, the Ardruino Uno is an excellent lab tool for technicians and h/w engineers who have a specific design in mind. Martin's presentation will demonstrate how Atmel's MCU apps lab uses the Uno to test harnesses for LED lighting stress testing, SBC reset response and power supply stress testing on a regular basis for the weather station prototype.
When: Sunday, September 22, 2013, 12:30PM – 1:00PM ET
Where: Make: Electronics Stage