The PicoDuino – targeted at both Makers and engineers – is an uber-mini development board powered by Atmel's ATtiny85 microcontroller (MCU).
"With the ability to use the familiar Arduino IDE (Digispark version is highly recommended), the PicoDuino is a great way to jump into electronics," Tindie vendor bobricius explained in a product post.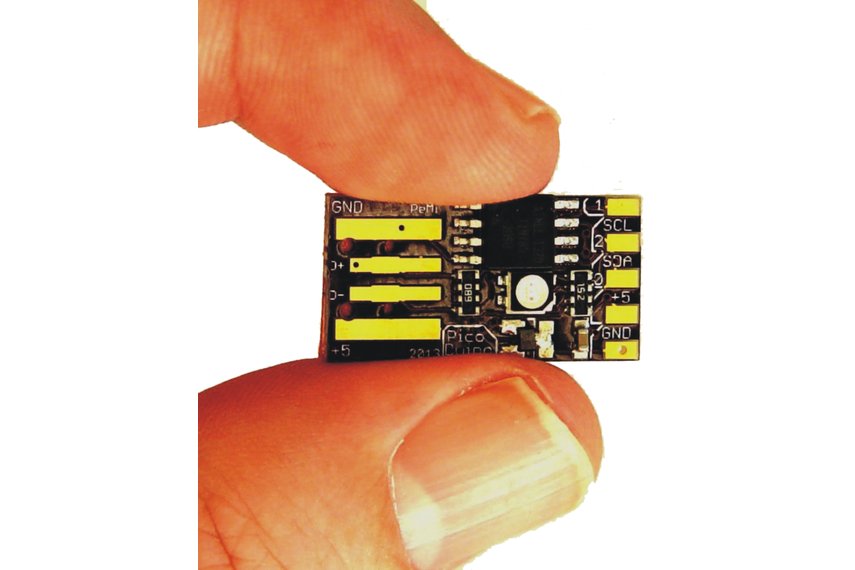 Aside from the MCU, key board specs include:
Support for the Arduino IDE 1.0 and later (OS X, Windows, and Linux)
Built-in USB

5 I/O pins (two are used for USB only if program actively communicates over USB)

8 KB flash memory (about 6 KB after bootloader)
I2C and SPI (vis USI)
PWM on three pins (more possible with software PWM)

ADC on 4 pins
Internal temperature sensor

On-board RGB LED

Keyboard and HID device emulation

Programmable via USBASP

12×22 mm
Smart pinout
Partially breadboard compatible

Supports four types of USB connector 0 PCB, USB-A, MiniUSB and MicroUSB
Optional Power LED (full model only)

Optional Reset button (full model only)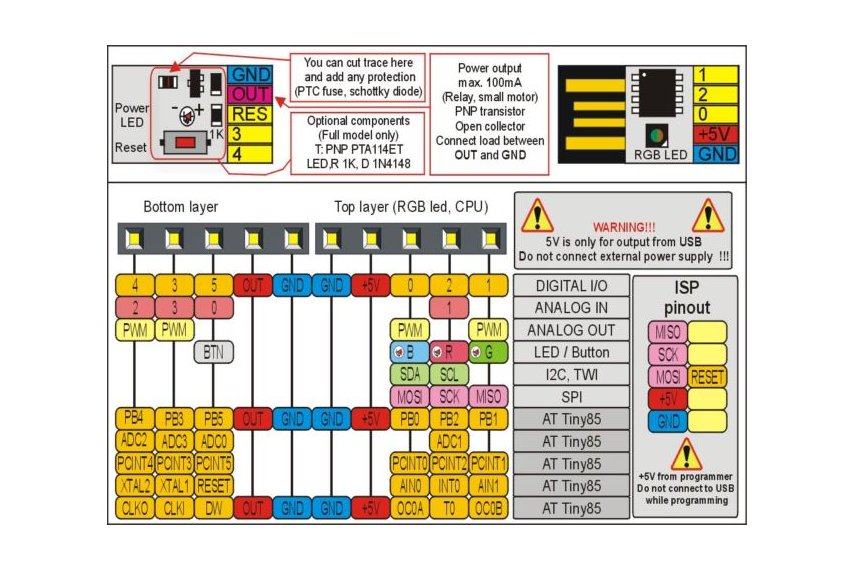 Interested in learning more? You can check out the product's official Tindie page here.