Celebrated annually on 25 May, Geek Pride Day (Spanish: Día del orgullo friki) is a global initiative to promote all things geek.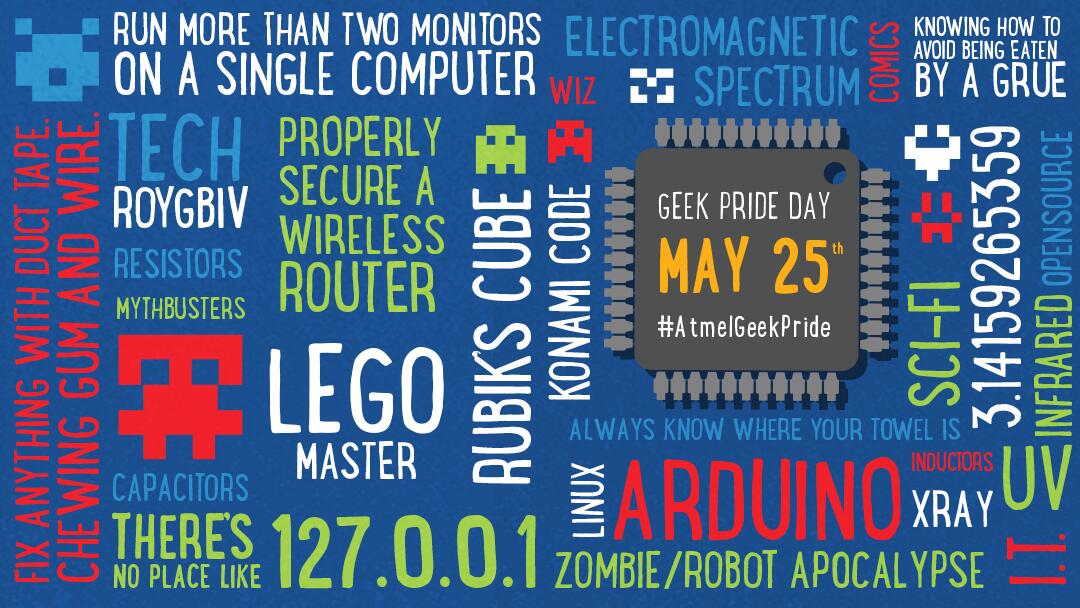 According to Wikipedia, GPD originated in Spain as "Día del Orgullo Friki," ultimately spreading around the world via the Internet.
The date was chosen as to commemorate the 1977 release of Star Wars, although it famously shares the same date as two other similar fan holidays: Towel Day, (The Hitchhiker's Guide to the Galaxy trilogy by Douglas Adams) and the Glorious 25th of May (Terry Pratchett's Discworld).
To mark this glorious occasion, we @ Atmel have created a rather nifty infographic. So, check it out above!
And if you like our creation, please feel free to post it, or send your geek love out to the universe with the hashtag #AtmelGeekPride. Because no one <3's geeks the way we do!