Maker Faire is the Greatest Show (and Tell) on Earth – a family-friendly showcase of invention, creativity, resourcefulness and a celebration of the Maker Movement. It's a place where people of all ages and backgrounds gather together to show what they are making and share what they are learning. Over 1,000 Makers will be represented at the upcoming Maker Faire Bay Area, with more than 200 registering as first-time exhibitors.
We at Atmel are once again proud to be a Silversmith Sponsor of Maker Faire Bay Area. We're also hosting the following star-studded lineup of Makers and presenters at the Atmel booth (#205) who will:
Mel Li, PHD – Demonstrate wearable electronics and DIY laboratory automation, both powered by Atmel MCUs and Arduino boards.
Trevor Zylstra, SparkFun COO – Showcase Red Boards, the ProtoSnap Pro-Mini and wildly popular MicroView.
Quin Etnyre, CEO of Qtechknow – Host the "QTechKnow Olympics" robotic challenge with Arduino, XBee and FuzzBots.
Pamungkas Prawisuda Sumasta, AVR Hero contest winner – Discuss "Phoenar," a new way of learning to program AVR uC and prototyping electronics on a Mobile phone. The demonstration will include an Atmel-based board equipped with a number of add-ons to highlight several applications including breadboard on-the-go, monitoring heart rates, pedometer and controlling a robot.
Super Awesome Sylvia – Demonstrate various Atmel-powered devices and projects. 
Matt Johnson, Founder of Bare Conductive – Highlight the Touch Board, a capacitive touch prototyping platform powered by an Arduino Leonardo (Atmel ATmega32u4 MCU).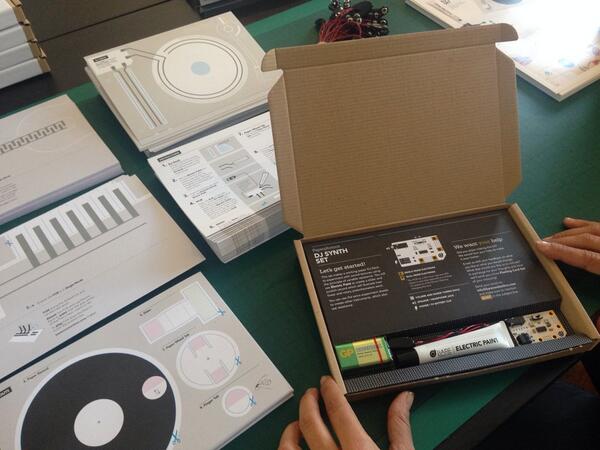 Bob Martin, Atmel's Wizard of Make and Warp Drive Propulsion Engineer – Hack Hexabugs and demonstrate uToT Robots.
Dan Ujvari, Atmel Sr. Field Applications Engineer – Showcase 3D printing using an Atmel-powered MakerBot Replicator.
Maker Faire Bay Area 2014 will kick off at the San Mateo Event Center in San Mateo, CA, on Saturday, May 17, from 10am to 8pm and Sunday, May 18, from 10am to 6pm. 

Tickets are on sale now at http://makerfairebayarea2014.eventbrite.com at advance pricing. Advance ticket sales ($17.50 – $32.50 for a full day pass) take place between March 17 and May 16. Tickets can also be purchased on-site at Maker Faire Bay Area 2014 on May 17 and 18, 2014 ($25.00 – $40.00 for a full day pass). All Makers can be found on the Maker Faire web site at http://makerfaire.com/meet-the-makers.
Can't make it to the Faire? You can follow @Atmel live on Twitter for event updates, or join the conversation by tweeting #AtmelMakes.