Approximately 70,000 people attended the 2013 World Maker Faire in NYC this past weekend, up from 50,000 in 2012. As The Verge's Adrianne Jeffries notes, it is now all but "impossible" to deny that DIY is in.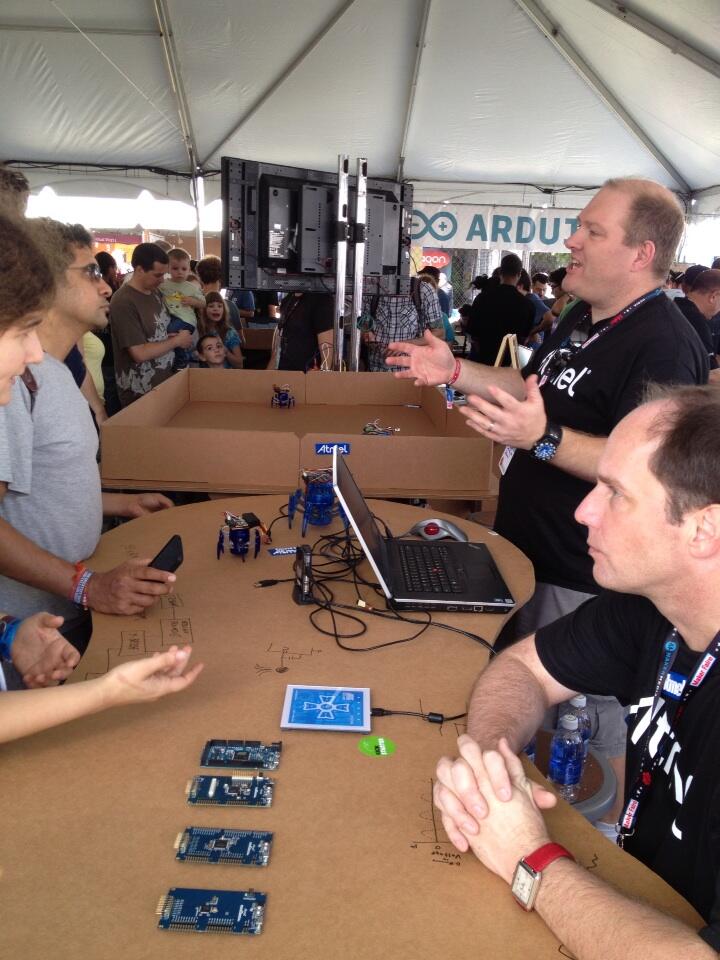 "Every part of the 'Maker movement,' a big-tent phenomenon that covers everything from homemade jewelry to homemade drones, is booming," writes Jeffries. "Outside of the Make Media empire, there's been an explosion of crowdfunded maker projects on Kickstarter and Indiegogo. On the other end of the business spectrum, [the Atmel-powered] MakerBot, one of the best-known companies in the Maker Movement, was just bought by a public company for $604 million."
According to Jeffries, it makes perfect sense that Making is trendy right now, as Maker culture encourages empowerment: skill over money, building over buying, creation over consumption.
"The maker movement covers bicycles that generate electricity, art projects that light up when you press a button, and the enormous genre of how-to videos on YouTube. It's in line with the eco-friendly and buy local movements, the back-to-artisanal aesthetic, and the geek worship that are also part of the post-aught zeitgeist," Jeffries adds.
Ben Bendig of the Epoch Times expresses similar sentiments, describing Maker Faire as a "harbinger" of manufacturing's future.
"Particularly striking (at least to me), was the many there who were offering to show people how to build their own printers—not just how to make their own 3D objects," writes Bending.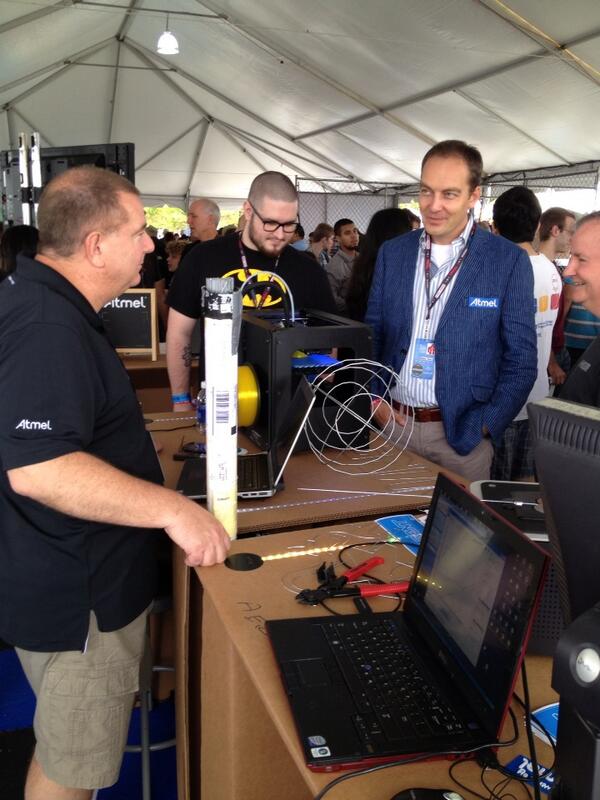 "This brings it to a whole new level, where these devices can be made in one's own home, and then produce countless varieties of objects that can also be made on one's own. Times have changed, and it's empowering the individual and small businesses."
In recent years, says Bending, it has become cheaper to build electronics – and thus we see more hardware out there and available from individuals and startups.
"3D printing is certainly part of this sea change, but may have more potential to disrupt traditional manufacturing. There are also products like [the Atmel-powered] Arduino that allows people to easily build hardware setups that can employ a variety of sensors to do all sorts of things. What was once the domain of those with a fair amount of electrical engineering knowledge is now far more accessible," he concludes.